Camp Tomah Shinga has been serving the children and young adults of the Central States Synod in Outdoor Ministry for more than half a century.
From the first summer of Camp Washunga to the current summer of Camp Tomah Shinga, our campers have a legacy of being our heart and soul. Their enthusiasm for all things new and bold, their willingness to push the limits of their comfort zone, and their abounding love for our God is an inspiration for all we do here at camp to this day. From day one, Camp Tomah Shinga owes it's legacy to our amazing campers that grace our beautiful land summer after summer.
Next to our campers, our endless number of gifted staffers provide the structure in which our campers are able to flourish and grow. Their servants' hearts and endless grace helped grow each camper and each other, and anyone who stepped foot onto Tomah Shinga land for a week of camp has left feeling a little bit more of God's love thanks to these amazing people.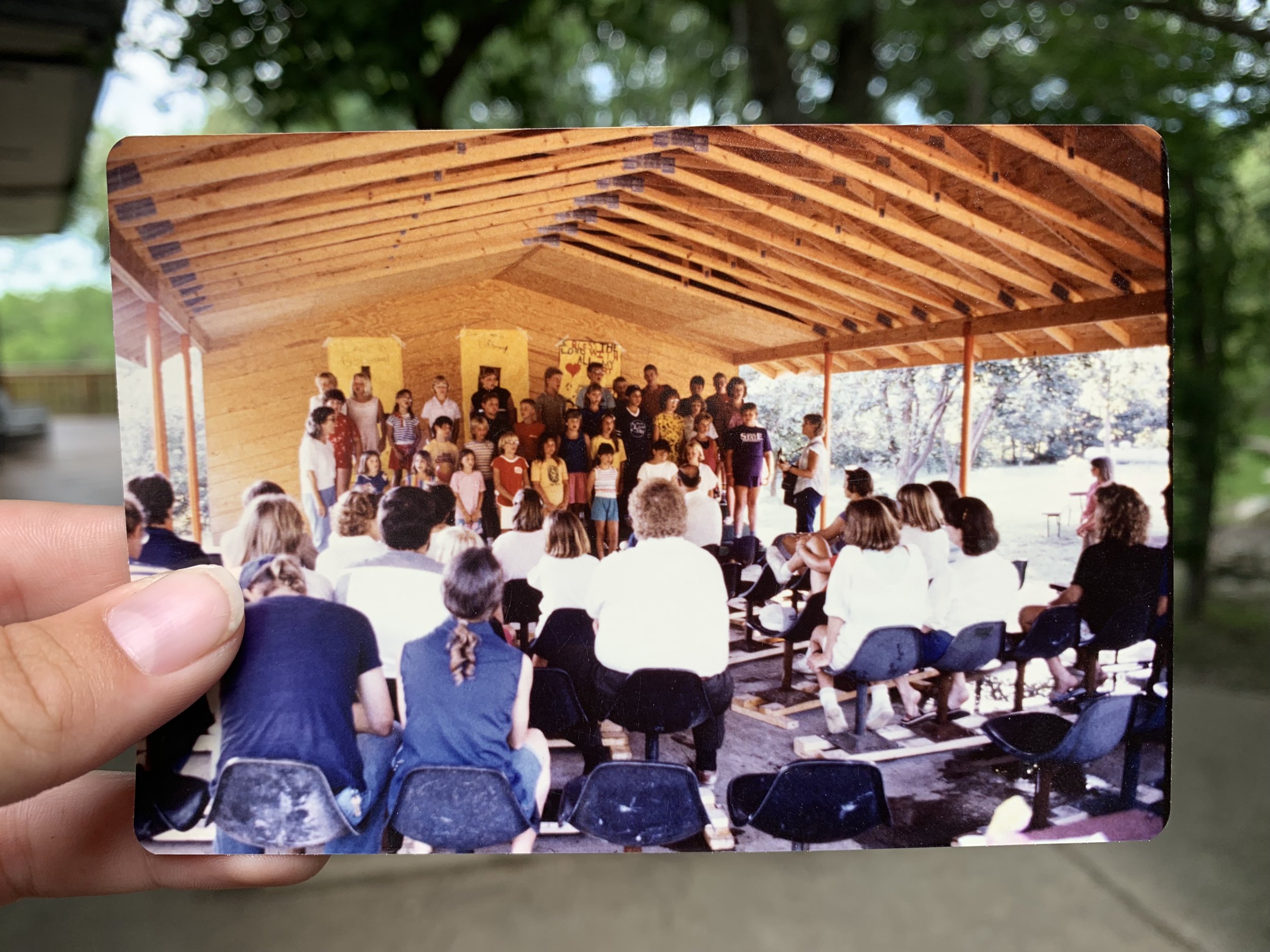 Sitting across from the dining hall, the pavilion has provided shelter for a countless number our camp dances, talent shows, worships, and other events for years and years.
Once upon a hilltop, our cabins stood in the area we now consider "Search," overlooking all of the horizon around. With these cabins no longer present on the hilltop, we campout under the stars near their original foundations each Thursday night.
Before our current dining hall sitting in the center of our main site Washunga, our first dining hall stood near the entrance of Camp Tomah Shinga. This current farm house, now owned by a neighbor, can still be seen this day!